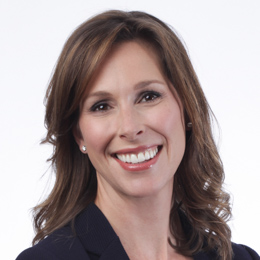 Katie Taormino
Managing Director, Venture Capital Relationship Management
SVB Capital
Office
Professional Summary
Based in the San Francisco Bay Area, Katie Taormino is managing director of SVB's Venture Capital Relationship Management — and the key word here is relationship. Every connection Katie builds begins with a deep dive into each founder's or investor's passions and goals. From there, she builds a road map with numerous superhighways to success: She helps clients enhance their brand and make strategic partnerships within the venture community while continually providing industry foresight along the way.
While Katie's network within SVB allows her to tap into insider expertise across the innovation sphere, her subsector savvy includes consumer and educational technology themes. Further professional interests include helping advance women in tech and emerging managers — those investment executives who are limited in capital but rich in focus and flexibility. Always the connector, Katie also curates events for professional development, networking and sector-relevant topics.
Katie has spent most of her career managing relationships in the financial services industry, where she has created, marketed and negotiated innovative lending and banking products. Most recently at SVB, she managed a consumer internet team, located in San Francisco and the Peninsula, which was focused on digital brands and education technology. Prior to joining SVB in 2008, she served as vice president at Comerica Bank, where she managed a portfolio of middle-market relationships. She earned her bachelor's degree at Santa Clara University with a major in finance and minors in international business and Spanish. She currently volunteers on the advisory board of Santa Clara University Center for Innovation and Entrepreneurship.
Katie lives with her husband and three children in the Bay Area, where she eternally strives to run a few more miles whenever she can.
Contact Information
Now Let's Get Started
---
See how SVB makes next happen now for entrepreneurs like you.