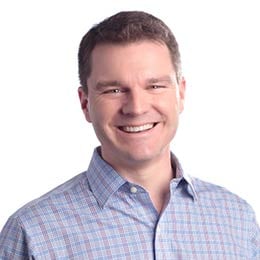 Dan Allred
Senior Market Manager
Technology Banking
Office
Professional Summary
Dan Allred is a senior market manager for Silicon Valley Bank leading the bank's technology practice in Boston. In this role, Dan and his team partner with private companies innovating in enterprise software, hardware, consumer tech, and fintech; leveraging the strengths of their team and the passion and energy of their clients to help clients achieve growth, scalability and outsized success in a competitive, global environment.

Dan enjoys developing relationships with founders, CEOs, CFOs and boards of directors of tech companies, and he is passionate about helping these companies succeed, which in turn further develops a vibrant tech ecosystem, leading to more startups, jobs and wealth creation in the local economy. Having worked for SVB since 2002, Dan has had the privilege to work with and learn from founders, entrepreneurs and executives whose companies are impacting the world in remarkable ways. He is committed to helping clients access SVB's network, allowing them to tap into data, insights, talent, financial products and services and other resources that can accelerate their business.
Before SVB Boston snagged him in 2007 to build their Accelerator team, Dan headed up SVB's business development efforts in Research Triangle Park, North Carolina. Earlier in his career, Dan worked at the Council for Entrepreneurial Development (CED), also in Research Triangle Park. In this role, he worked with founders and venture capitalists to help build that community's tech and life science ecosystem. Dan received his bachelor's degree from the University of North Carolina at Chapel Hill, where he graduated as a member of the Phi Beta Kappa Society.
Dan volunteers on the board of directors for the SVB Foundation, which grants funds to various organizations in the communities that SVB serves. He also chairs the executive committee for the Best Buddies Challenge: Hyannis Port, a run, walk and cycle event that raises money for people with intellectual and developmental disabilities. An avid fan of the great outdoors, Dan puts more miles on his bicycle each year than he does on his car. He lives in Wellesley, Massachusetts, with his wife and two daughters.
Contact Information