Banking on Innovation
---
Silicon Valley Bank (SVB) is proud to help innovative companies and their investors in Denmark and the Nordics move bold ideas forward, fast. For 35 years SVB has worked alongside entrepreneurs, startups, investors and innovative companies to provide a variety of financial services. For SVB, it is important to be part of the local ecosystem whilst having a global presence through offices in multiple regions.
Supporting companies in the Danish and Nordic region to grow and succeed has been a priority for SVB Financial Group for the last decade through its presence in the UK, Germany, Ireland and its representative office in Israel. We have spent many years building long-term relationships with entrepreneurs and investors within the Danish innovation economy. Across the Nordics we continue to see a growing talent base and a strong ecosystem with increasing growth opportunities.
SVB is not licensed to undertake any regulated activity in Denmark, including banking business. Our presence in Denmark will support high-growth companies by connecting them to our extensive network of investors and advisers. SVB is committed to meeting the needs of Danish and Nordic companies and their investors within the technology and life sciences sectors.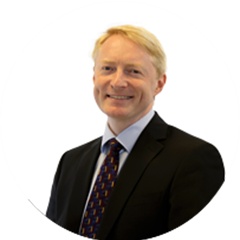 Martin Wagner
CFO at Siteimprove
"We are excited on behalf of the vibrant SaaS growth companies in Denmark and Nordics to now have a truly growth focused bank in the region to challenge the existing offerings. Siteimprove has partnered with SVB for two years and the SVB team has helped us maintain our growth and invest in profitable initiatives to the benefit of employees and shareholders."