HEALTHCARE INVESTMENTS AND EXITS REPORT
PERSPECTIVES ON GLOBAL HEALTHCARE INNOVATION
---
What's driving innovation in life science and healthcare? SVB is committed to serving the ecosystem by providing industry-leading reports featuring proprietary analysis and targeted outlooks to help companies and investors achieve their goals. Twice a year we publish deep-dive analyses describing fundraising, investment, M&A and IPO activity of private, venture-backed biopharma, medical device and diagnostic/tools companies. Our deep relationships with top life science and healthcare entrepreneurs and investors inform our insights and give us a vantage point unlike any other bank.
Helping high-growth companies navigate at every stage
Building your business at every stage
Startup

Gaining traction

Building for scale
Our clients
50%* of all venture capital-backed tech and life science companies in the U.S.
67%** of U.S. venture capital-backed companies with an IPO in 2018
SVB loan portfolio
6%Startups (Revenue < $5 million)

94%Larger companies
* Approximate
** Based on NVCA Data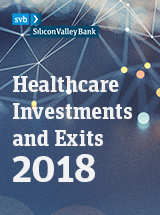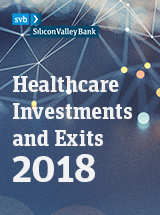 Now Let's Get Started
---
See how SVB makes next happen now for entrepreneurs like you.