Lessons for taking your business from the garage to global success
Is there a difference between an inventor and an entrepreneur? Ring CEO and Chief Inventor Jamie Siminoff says definitely, yes.
As an inventor, he dreamed up a doorbell with Wi-Fi to send an alert to his phone while he tinkered in the garage on a doomed concept for modular gardening. As an entrepreneur, he turned the doorbell into Ring, one of Southern California's most successful startups.
Believe in yourself


Ring was born through a series of unusual steps. In 2013, Siminoff, already doing $1 million a year in Wi-Fi-enabled doorbell sales, went on ABC's "Shark Tank" in hopes of raising some cash and the young company's profile. Siminoff left the show after rejecting the final investor's offer that he felt gave up too much. While the investor had predicted on live TV, "You're dead", Siminoff ended up with an estimated $5 million in new sales from the resulting publicity.
While "Shark Tank" wasn't impressed, Richard Branson and top-name VCs were. Ring has raised $209 million since 2014. Ring products are sold in over 16,000 retail stores in 100 countries. Its expanding line includes outdoor home-security cameras enabled with two-way talk, HD video and motion detection that set off sirens.
And ask hard questions of yourself


Still, when Siminoff looks out his Santa Monica window, he sees a world of conundrums in need of fixing. "If I look back, I've always just tried to find solutions to problems," he says. At age 7, sweltering in the New Jersey night heat, for example, he "took an aquarium and filled it with ice, put a pump in it and then pumped the water through my blanket."
To hear Siminoff tell it now, he took a lot of failed paths before engaging in some useful introspection: "Some people crush it right out of the gate. I kept building ideas that didn't work." After selling a company called Unsubscribe, he asked himself, "What am I?" He focused on an inventor's path. "Ring came out of it, and that's when things started to get really cool," he says.
Some people crush it right out of the gate. I kept building ideas that didn't work.
Jamie Siminoff
CEO and Chief Inventor of Ring
Create an environment you can thrive in


At Ring, Siminoff calls himself CEO and Chief Inventor. He keeps an updated list of invention ideas on his mobile phone that he scrolls regularly. Where does he get his ideas? He says he never stops looking for them. He hires people who are inspired to create new things and spends a lot of hours outside of the office assessing the latest technologies.
Find a banking partner that knows your business


When Siminoff first went looking for a financial partner, he chose Silicon Valley Bank because he knew the bank understood the capital-intensive nature of the hardware business: you need capital to build inventory and move it around.
"From top to bottom, they understand what we're going through, what we're going to see next," he says. "Having a banking partner that understands what we do and can act fast is a critical part of what has allowed us to grow fast."
Define your Entrepreneurial Purpose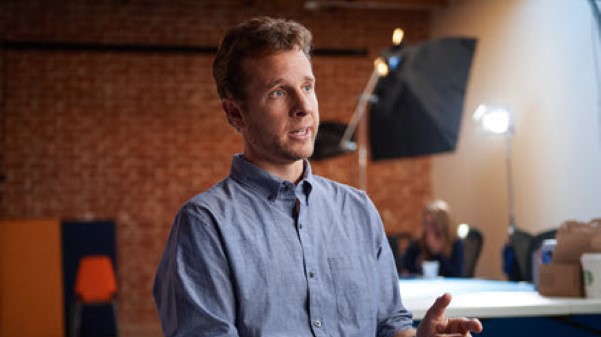 2 min watch
July 11, 2017
Share
Jamie Siminoff
CEO and Chief Inventor
Headquarters
Santa Monica, CA
Industry
Hardware and Frontier Technology
Let's Get Started
Are you an innovator seeking a bank partner to help you move your big idea forward?
Contact Us