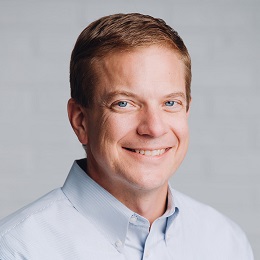 Seth Brinkerhoff
Managing Director
Technology Banking Relationship
Office
Professional Summary
Seth Brinkerhoff, managing director for the Technology Banking Relationship team in Salt Lake City, ensures that emerging companies on Utah's technology scene receive the personalized banking support they need to thrive. His passion: making connections that help grow his region's vibrant innovation ecosystem.
Seth earned a bachelor's degree in finance from the University of Utah's David Eccles School of Business in 2001. He began his career at the Federal Reserve Bank of San Francisco, analyzing operational and regulatory issues in a role that gave him a strong understanding of payment systems and regulatory constraints in the payment space.
In 2005, Seth moved to a relationship manager position with Wells Fargo, where he helped originate and underwrite credit for smaller businesses and recommended treasury and other products to meet customers' needs. He broadened his skill set in the years that followed, earning an MBA at Brigham Young University, supporting clients in the larger middle-market banking space and later focusing specifically on tech companies in the Utah and Idaho markets. He also connected within and served the innovation community as a member of the executive committee for the Utah Technology Council.
In his free time, Seth enjoys cycling, running and other outdoor pursuits, including an annual backpacking trip with his wife and their four children.
Contact Information
Now Let's Get Started
See how SVB makes next happen now for entrepreneurs like you.