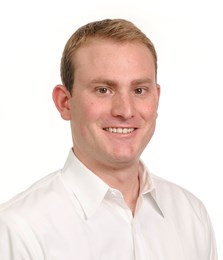 Ryan Thompson
Vice President
Technology Banking
Office
Professional Summary
Ryan Thompson is a vice president at SVB in Austin, Texas. As part of the bank's Credit Solutions team, Ryan is responsible for structuring and managing debt facilities, including venture debt, lines of credit and term loans for technology companies in Texas. He finds it rewarding to work with entrepreneurs whose technological breakthroughs transform our daily lives, and he enjoys doing his part to help them hurdle financial barriers on their road to success.
Prior to arriving in Austin in early 2017, Ryan spent nearly three years in SVB's London office, where he was a vice president and founding member of the Working Capital Finance team; during this time, he was also responsible for building out this product offering in the Ireland market. Ryan first joined SVB in 2011, when he served in the Broomfield, Colorado, office. As part of the Private Equity team and later the Structured Finance team, Ryan provided debt financing to private equity and venture capital firms as well as to early-stage startups and large public corporations. Ryan holds a bachelor's degree in management from Dallas Baptist University and a master's degree in finance from Daniels College of Business at the University of Denver.
Ryan lives in Austin, Texas, with his wife Jennifer Thompson who works for SVB's marketing division. In his free time, Ryan enjoys traveling, skiing and baseball; in fact, he played Division 1 varsity baseball in college.
Contact Information
Now Let's Get Started
---
See how SVB makes next happen now for entrepreneurs like you.