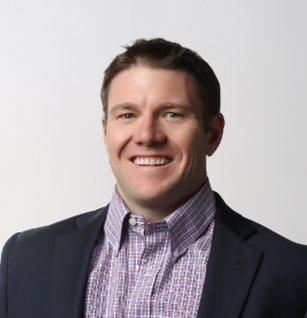 Pat Scheper
Director
Strategic Capital Group
Office
Professional Summary
Patrick Scheper is a director for SVB's Strategic Capital Group, which focuses on providing financial solutions, namely mezzanine and large growth capital loans, that allow fast-moving innovators to quickly secure financing. Based in Durham, North Carolina, Patrick takes care of the intricacies of sourcing, evaluating and closing these and other complex growth capital loans so that his Midwest- and Southeast-based clients can stay focused on their next breakthrough.

Patrick's passion for banking goes back to his college days, when he worked as a bank teller. Since then, he has covered a lot of ground. After joining SVB in 2011, he brought the bank's full suite of services to early- and growth-stage companies across technology, life science and cleantech sectors in the Southeast. More recently, Patrick cast his net even wider: He has worked with later-stage companies throughout SVB's global footprint, offering them the strategic capital they need to complement (or even supersede) late-stage equity.

Prior to joining SVB, Patrick served as a senior associate at Hatteras Funds, where he helped manage two late-stage venture capital funds. Earlier in his career, he was a venture banker at Square 1 Bank and commercial lender at BB&T. He holds a bachelor's degree in finance from the Pamplin College of Business at Virginia Tech.

Outside of work, Patrick lends his talents and business acumen to a variety of organizations. He serves as a board member for the Council for Entrepreneurial Development, a network of entrepreneurs dedicated to accelerating business growth. He also volunteers for Triangle Day School as well as for Jubilee Home, an organization that helps young men transition between incarceration and independence.
Contact Information
Now Let's Get Started
---
See how SVB makes next happen now for entrepreneurs like you.