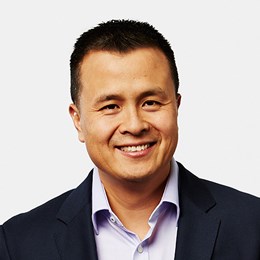 Ninh Chung
Head of SVB Asset Management
SVB Asset Management
Office
Professional Summary
Ninh Chung is Head of SVB Asset Management (SAM). He has more than 20 years of investment experience.

Ninh held various finance and investment positions prior to joining Silicon Valley Bank in 2000 and while at Silicon Valley Bank and SVB Securities. He was instrumental in the development of SVB Securities' liquidity products and automated settlement process between clearing broker and bank operations. Ninh began his financial services career as a corporate services manager for Smith Barney, where he worked with Fortune 50 companies to administer corporate stock option and employee benefit plans.

Ninh earned his master's degree in finance from Saint Mary's College of California and bachelor's degree in social sciences from University of California, Irvine. He has taught summer youth basketball camps and plays golf in his spare time. He resides in Alamo.
Contact Information
Now Let's Get Started
See how SVB makes next happen now for entrepreneurs like you.