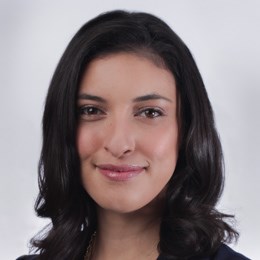 Michelle Peralta
Director, Early Stage Banking
Office
Professional Summary
As director of Early Stage Banking, Michelle leads the national relationship management teams for pre-Series A companies, helping the team scale while keeping early-stage customers insanely happy. She is passionate about solving problems with technology and operational judo.

A bona fide geek, Michelle has deep expertise in hardware, infrastructure, semiconductor, and energy startups. She's been at SVB since 2010, and previously focused on venture debt for series A companies.

Before SVB, Michelle was an auditor at Deloitte & Touche where she learned how to build and manage complex customer relationships. Prior to that, she received her MBA from the University of San Francisco with a concentration in finance and international business, and her BA from UC Santa Cruz where she studied business management economics.

An avid supporter of youth education, Michelle is a board advisor for Siembra, a mobile platform aimed at improving performance and decreasing dropout rates for Latino high school students. She is also a board member for the All Stars Project in San Francisco, introducing underprivileged students to the tech community in an effort to promote entrepreneurship.

An avid traveler who is always looking to push the limits, Michelle once ate a fried scorpion in Shanghai and is happy that she's lived to tell about it.
Contact Information