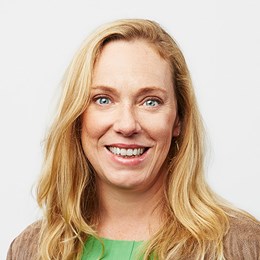 Megan Minich
Head of Product Development and Channel Delivery
Silicon Valley Bank
Office
Professional Summary
Megan C. Minich is head of product development and channel delivery for Silicon Valley Bank. In this role she is responsible for leading the development and management of cash management products for SVB. She also is responsible for setting the global strategy for delivery of all of SVB products and services through online banking, mobile and client-direct channels.

Prior to joining SVB, Minich was a senior vice president for Wells Fargo Bank, where her most recent responsibilities included the delivery of all products and services through the Commercial Electronic Office® (CEO) portal and the CEO Mobile service. During her tenure at Wells Fargo, she held roles in product management, strategy and planning, and new product development. She previously worked for Accenture (then Andersen Consulting).

Minich earned her Master in Business Administration from the Haas School of Business, at the University of California, Berkeley, and a Bachelor's degree in Economics from Princeton University.

She is on the board of directors for GirlVentures, a non-profit agency based in San Francisco with the mission of empowering adolescent girls to develop and express their strengths.
Contact Information
Now Let's Get Started
---
See how SVB makes next happen now for entrepreneurs like you.