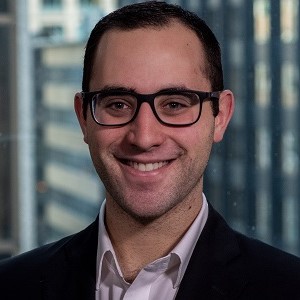 Josh Grollman
Professional Summary
Josh Grollman is a vice president on the Midwest Technology Team at Silicon Valley Bank, joining in October 2018. Josh is responsible for building and maintaining strategic relationships with key early stage companies and constituents to help drive market engagement and support of the innovation market.

During Josh's career, he's held roles in strategy, operations and consulting across multiple industries with a focus on developing scalable growth plans.

Prior to Silicon Valley Bank, Josh worked as a Strategic Execution Associate at DialogTech; a marketing technology & analytics company headquartered in Chicago, IL. In that role, he advised the executive team on go-to-market strategy and product innovation.

Josh earned a Bachelor's of Science in Business Administration at The Ohio State University. He's also an active participant in community service, previously leading corporate fundraising efforts at P&G for the United Way of Greater Cincinnati.