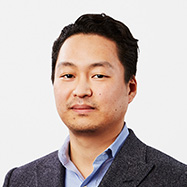 Daeyoung Choi, CFA
Credit Research Analyst
SVB Asset Management
Office
Professional Summary
Daeyoung Choi, CFA, is a credit research analyst at SVB Asset Management (SAM) in San Francisco, where he is responsible for the telecom, media, technology and energy sectors within the investment-grade fixed-income universe. Daeyoung's primary objective is to stay on top of current events and trends that are moving these industries while also continuing to build and utilize his foundational knowledge base to distinguish noise from insight. He feels strongly that a key part of his job is knowing not only what to pay attention to, but also what to ignore. In addition, Daeyoung is the point person for managing and improving internal databases used by the credit team.
Before joining SVB in 2015, Daeyoung worked at FactSet Research Systems, a financial software firm, where he managed large sets of financial data in both product management and sales capacities. During this time, he partnered with many investment firms, large and small, that employ quantitative investment strategies by analyzing financial data in proprietary software platforms. Daeyoung is a member of the CFA Society of San Francisco. He holds a bachelor's degree in economics from Cornell University.
Daeyoung lives with his wife and two children in a sleepy town in San Francisco's East Bay area. Next time you see Daeyoung, you might ask him to open your fortune cookies for you. Those in his inner circle know he is a very lucky person.
Contact Information
Now Let's Get Started
---
See how SVB makes next happen now for entrepreneurs like you.