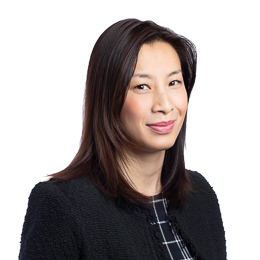 Amy Ko
Relationship Manager
Private Bank | Northern CA
Office
Professional Summary
Amy Ko is a Managing Director and Relationship Manager with SVB Private Bank. She provides Founders, Investors, and Executives with thoughtful, comprehensive wealth planning and advisory solutions. This includes oversight over personal financial, risk management, tax and estate and philanthropic planning as they undergo expected and unexpected life cycle changes and business transitions.
With over 20 years of private wealth advisory experience, Amy previously served as a Private Client Advisor at U.S. Trust, Bank of America Private Wealth Management and as an Investment Officer at Fiduciary Trust Company in Boston.
Amy has a BS in General Business Management from University of Massachusetts Boston. She is a magna cum laude MBA graduate from Northeastern University D'Amore-McKim School of Business. Amy has also achieved the Certified Trust and Financial Advisor (CTFA) designation.
Amy and her husband live in San Francisco with their beloved Terrier-mix puppy, Peyton. She is a native Bostonian and visits her East Coast family frequently.
Proudly serving the Bay Area community through a myriad of non-profit volunteer work, Amy is most active as a Board Member of the San Francisco SPCA, a 150+ year old non-profit organization, which provides advance shelter medicine, hospital, shelter, and behavioral care and awareness to animals and to stakeholders throughout the Bay Area. She is the Chair of SF SPCA's Investment Committee, which provides thoughtful strategic oversight over the organization's short and long term reserve funds. Amy is also a Selection Advisory Council Member of the Greenlight Fund Bay Area and formerly served for several years in similar capacity of Greenlight Fund Boston. She has formerly served as a Board Member of the United Way Bay Area (UWBA) from 2015-2019, while they underwent the pre- and post-merger with United Way Silicon Valley (UWSV).
Contact Information