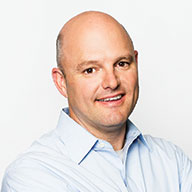 Jeff Schnitz
Head of Wealth Advisory
Private Bank
Office
Professional Summary
Jeff Schnitz is Head of Wealth Advisory for SVB Private Bank. Jeff and his team tailor unique, comprehensive wealth advice and works with others in the Bank to find banking solutions that meet the needs of technology professionals and investors.

Before joining Silicon Valley Bank, Jeff co-founded Exos Partners, a startup investment advisory and broker dealer firm. At Exos, he oversaw all aspects of the day-to-day business, including service, operations, compliance/regulatory and technology platforms. Prior to Exos, Jeff spent 13 years in a variety of key positions with Merrill Lynch, including Director of National Advisor Training and Regional Business Manager, where he created and executed strategic measures in the areas of client affinity and service, product and risk management solutions, and strategic business growth.

Jeff received his master's in business administration from Santa Clara University and a bachelor's degree in urban studies and planning from University of California, San Diego.

The individual named here is both a representative of Silicon Valley Bank as well as an investment advisory representative of SVB Wealth Advisory, a registered investment advisor and non-bank affiliate of Silicon Valley Bank, member FDIC . Bank products are offered by SVB Private Bank, a division of Silicon Valley Bank. Products offered by SVB Wealth Advisory, Inc. are not FDIC insured, are not deposits or other obligations of Silicon Valley Bank, and may lose value.
Now Let's Get Started
---
See how SVB makes next happen now for entrepreneurs like you.