Philanthropic Planning
Build a strategy for giving that aligns with your values and your overall wealth plan
We help you develop and execute a philanthropic plan that supports the causes that matter to you as part of your holistic wealth plan, while balancing timing and cash flow needs, tax efficiency, simplicity, and family governance considerations.
Expertise to maximize your giving
Strategic planning
Integrate your philanthropic goals into your holistic wealth plan to ensure it aligns with priorities.
Tax efficiency
Deploy support for the causes you care about in a way that maximizes the total impact of your giving in line with your values and objectives.
Make your mark
Work with a partner who can help you build a plan that supports the change you want to make in the world, balanced against your commitment to your business and your longer term objectives.
Our thoughts
Insight to inform your wealth management needs.
Donor-advised funds bring tax efficiency and flexibility to philanthropic giving
An easy and more thoughtful approach to your charitable donations.

Read now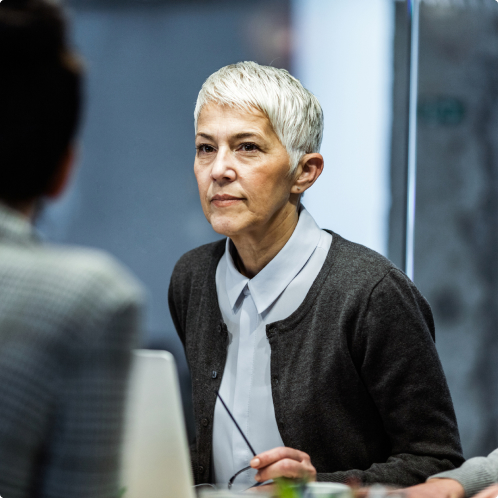 More considerations
Additional insights to guide your decisions.
Establishing your family's legacy
Discover the essential elements that make up a comprehensive wealth and estate plan.

Learn more
Making giving a part of your plan
Your goals, our expertise and specialized services
You're creating the future. We're here to help you with your financial goals.
Keeping pace with change means being prepared. We can help. SVB Private serves today's innovators and investors like you to develop a fresh, holistic approach to your financial life and legacy.
Learn more

We're here to build a collaborative partnership.
Communication and connectivity are at the heart of everything we'll accomplish together.
Get to know us
Individuals and families are different
We collaborate to arrive at a deep understanding of what drives you. With a holistic approach, we can help you grow and protect your wealth and legacy at every stage of your journey by considering your complete picture.

More ways we help