Our holistic wealth management is available to you anytime, anywhere, and from any device. You'll gain increased visibility into your full financial picture, collaborate with your advisor and store documents securely.
Let's make your financial life more convenient
With Wealth Access, you'll be able to track your investments with a holistic view of your balances, positions and transactions.
24/7 Access from anywhere
Monitor your accounts and track your financial performance from any device.
See your full financial picture
Get a true, holistic view of your accounts - including from other institutions.
Instant access to your team
Communicate directly with your advisor when it's convenient for you.
Your investments, just a few clicks away.
Take advantage of 24/7 access to your investment portfolio at home, in the office or on the road.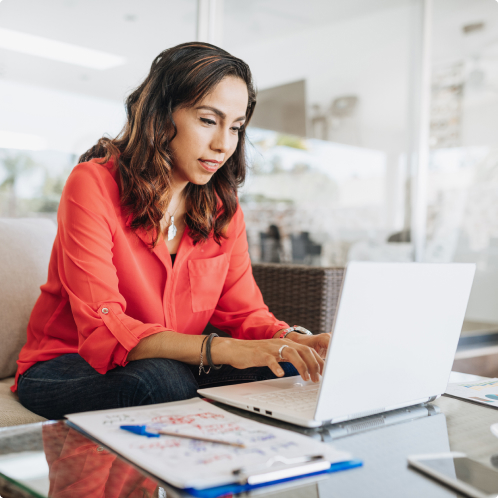 You're creating the future. We're here to help you with your financial goals.
Keeping pace with change means being prepared. We can help. SVB Private serves today's innovators and investors like you to develop a fresh, holistic approach to your financial life and legacy.
Learn more

We're here to build a collaborative partnership.
Communication and connectivity are at the heart of everything we'll accomplish together.
Get to know us
Individuals and families are different
We collaborate to arrive at a deep understanding of what drives you. With a holistic approach, we can help you grow and protect your wealth and legacy at every stage of your journey by considering your complete picture.

More ways we help