THE SMART, MODERN WAY TO INVEST ONLINE.
We understand that as a founder or investor, you have limited time to focus on your personal finances. SVB Private Bank, backed by Betterment's technology, provides a low-cost, automated investing solution that meets the unique needs of leaders in the innovation economy and lets you focus on seizing opportunities in the next high-growth industry.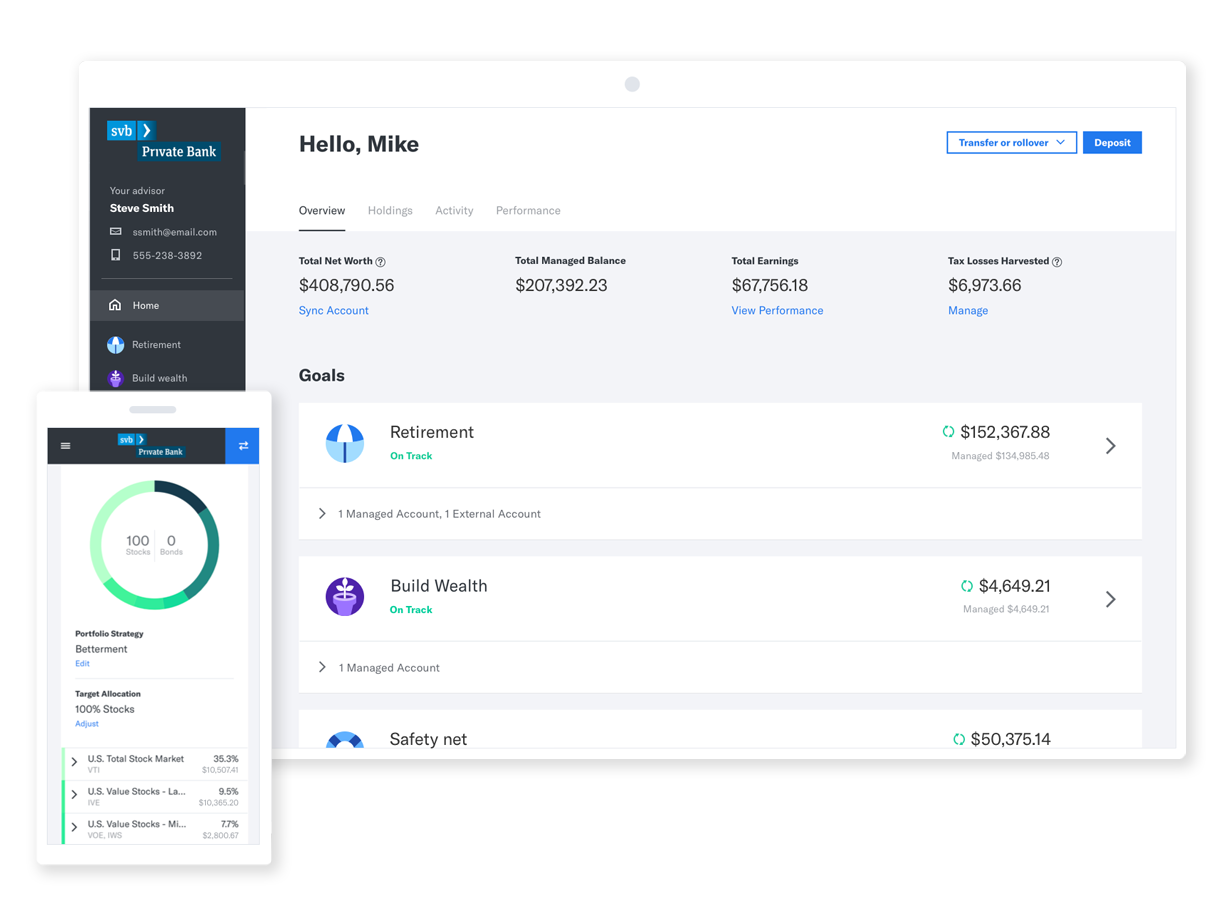 Let SVB help you unlock your financial potential and make the most of your money.
Betterment's smart technology allows you to:

Set, track and work toward your goals
Take advantage of tax-savings strategies
Benefit from automatic account rebalancing
Monitor your financial accounts from one place
And, SVB's deep experience working with leaders in the innovation economy can help you:
Manage unpredictable cash flows
Unlock liquidity
Plan for an IPO
Manage capital calls
Optimize your equity compensation plan
Enroll
and Invest
Today
You get online automated investing along with professional guidance from an SVB advisor for one low transparent fee of 0.40%.
No minimum investment.
No additional account service fees or commissions.
About SVB Private Bank
We have 35 years of experience partnering with innovators like you. Get customized personal banking and wealth advisory services from the bank that gets what drives you.