Custom Lending
An advice-driven approach to unique borrowing situations, tailored to meet your goals and needs.
Your unique financial situation can require an advice-oriented approach to developing custom financing solutions. We collaborate to make leverage work for you, taking into account your cash flow goals, repayment sources, debt preferences, and collateral, for supporting aircraft finance, partner lines of credit, net asset value loans, and creating paths to liquidity through private stock.
Navigating founder liquidity options
As a founder, understanding your liquidity options can help you get through phases with little to no salary. Hear how to make effective liquidity decisions while you're growing your business.
Partnership to support you
Expert advice
Guidance to help you understand your options and make an informed decision from experts at working within the innovation economy.
Debt options
Design the financing that suits your present liquidity needs and future financial goals.
Goal setting
Identify and work toward your ideal financial outcomes through strategic use of leverage.
Collateralized lending
As an innovator, you probably hold private or illiquid assets, and are likely to have financial needs for atypical purchases and terms that work with your cash flow. We offer financing to accommodate:
Private aircraft financing
Ownership stake in a private or public company
Ownership in Venture Capital or Private Equity fund
Leveraging your investment portfolio*
Creative ways to find liquidity in times of opportunity.

Learn more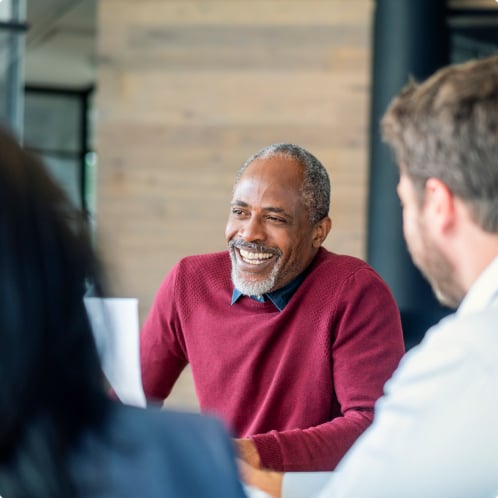 Our thinking
Financing insight from our thought leaders.
Short-term liquidity options: What are your choices?
When you need cash—to seal a real estate deal, manage one of life's "not-so-little" emergencies, or pay for a wedding or a once-in-a-lifetime vacation—what's the best course of action?

Learn more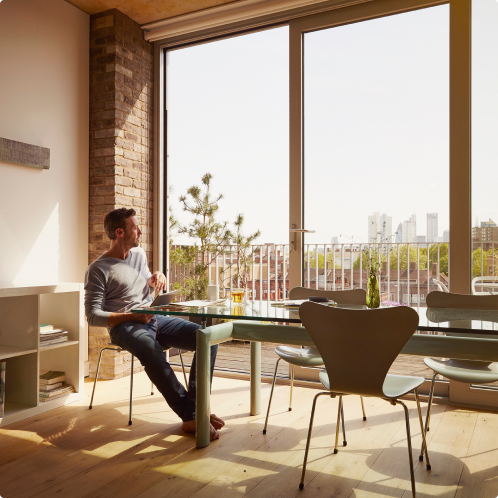 What we offer
The unique financing you need with the experience you can rely on.
Private stock consultation
Managing these valuable but illiquid positions requires a partner who understands how to make their value work harder for you. As cross-industry experts with a deep understanding of the innovation economy, we're uniquely equipped to help you use these assets to make progress on your goals.
Partner loans
Financing partnerships can support your firm's growth. We're prepared to support you with credit facilities to help expand your practice, including working capital lines of credit, standby letters of credit and term financing, and partner equity purchase financing.
Private aircraft finance
Acquiring or refinancing aircraft takes expertise—and a view of your holistic wealth strategy, to help craft a credit arrangement that will work for you.
Unsecured lines of credit
Advance and use funds at your own discretion: a down payment on a home, a remodel, tax payments, or general working capital. These lines of credit can be revolving or non-revolving, with terms built around your unique needs.
Integrated leverage
Discover how the right lending solution fits into your finances as a whole.
You're creating the future. We're here to help you with your financial goals.
Keeping pace with change means being prepared. We can help. SVB Private serves today's innovators and investors like you to develop a fresh, holistic approach to your financial life and legacy.
Learn more

We're here to build a collaborative partnership.
Communication and connectivity are at the heart of everything we'll accomplish together.
Get to know us
Individuals and families are different
We collaborate to arrive at a deep understanding of what drives you. With a holistic approach, we can help you grow and protect your wealth and legacy at every stage of your journey by considering your complete picture.

More ways we help