We're pleased to provide you with insights like these from Boston Private. Boston Private is now an SVB company. Together we're well positioned to offer you the service, understanding, guidance and solutions to help you discover opportunities and build wealth – now and in the future.
Take advantage of recent contribution limit increases to several retirement account types.
The IRS recently announced updated retirement plan contribution limits, effective 2022. It's a great time to review your retirement accounts and consider adjusting your contributions to be sure you are taking advantage of the increased contribution limits. To see the changes made by the IRS for 2022, review the information below.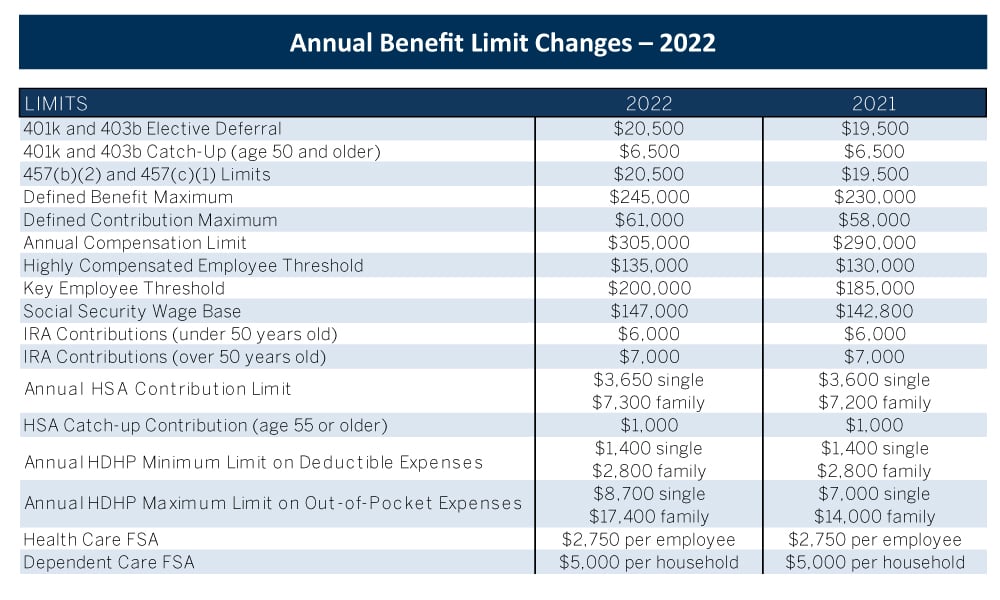 For additional information regarding compensation limits, key employee limitations and phase-outs for deductibility, please visit the Internal Revenue Service website.