We're pleased to provide you with insights like these from Boston Private. Boston Private is now an SVB company. Together we're well positioned to offer you the service, understanding, guidance and solutions to help you discover opportunities and build wealth – now and in the future.
The name Martin Ray resonates deeply in the history of California winemaking. Martin Ray was a pioneer, dedicated to crafting single varietal, region-specific wine from 1943 through 1972 in Saratoga, in the heart of the Santa Cruz Mountains. Mentored by Paul Masson, he took a Burgundian approach to his winemaking, and developed what is now one of the most historical properties in California, known as Mount Eden.

Nearly 20 years later, Courtney Benham stumbled upon 1,500 cases of Martin Ray wine in a San Jose warehouse. Recognizing his good fortune combined with an intent and drive to produce terroir-driven wines, Ray's historical significance and philosophy resonated with him. Courtney purchased the brand, and since 1990 has been committed to the production of artisanal wines worthy of the Martin Ray name.
| | |
| --- | --- |
| | "Our estate has 12 acres of varying clones of Pinot Noir vines, but true to our motley personalities, we would be remiss to not take advantage of the extraordinary wine-growing regions that surround every side of our home in the middle of the Russian River Valley. We have no shame in exploiting each region for the best it has to offer, which for us, means dry-farmed, old-vine Chardonnay from the heart of the Green Valley, all the way to burley, brooding Cabernet Sauvignon from the high summits of Diamond Mountain in Napa Valley," says Benham. |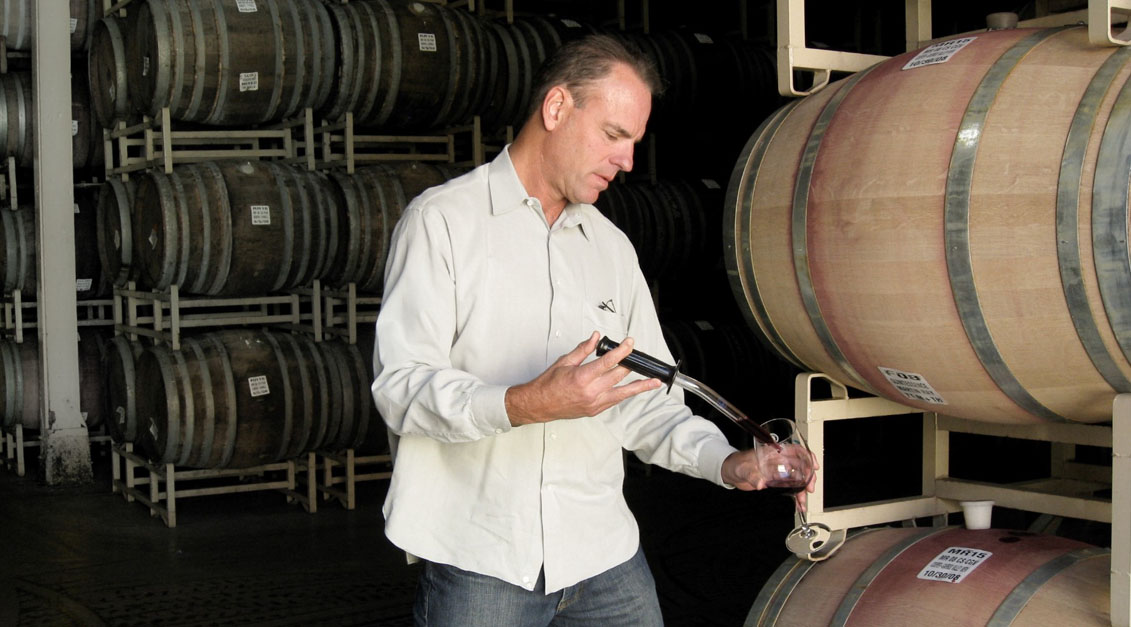 Courtney Benham, owner of Martin Ray Winery
Due to the pandemic, Martin Ray Winery has had to shift its distribution model. Historically, over half of their sales have been to restaurants, bars, and catering events and with the pandemic, they were forced to focus primarily on growing their retail presence. "Of course, our competition faced the same challenges and there was a race to see who could grab the few retail opportunities that weren't controlled by the big commercial, national brands," says Benham.
"We've taken this opportunity to streamline our product line and focus our sales and marketing eff orts on a more limited portfolio of wines."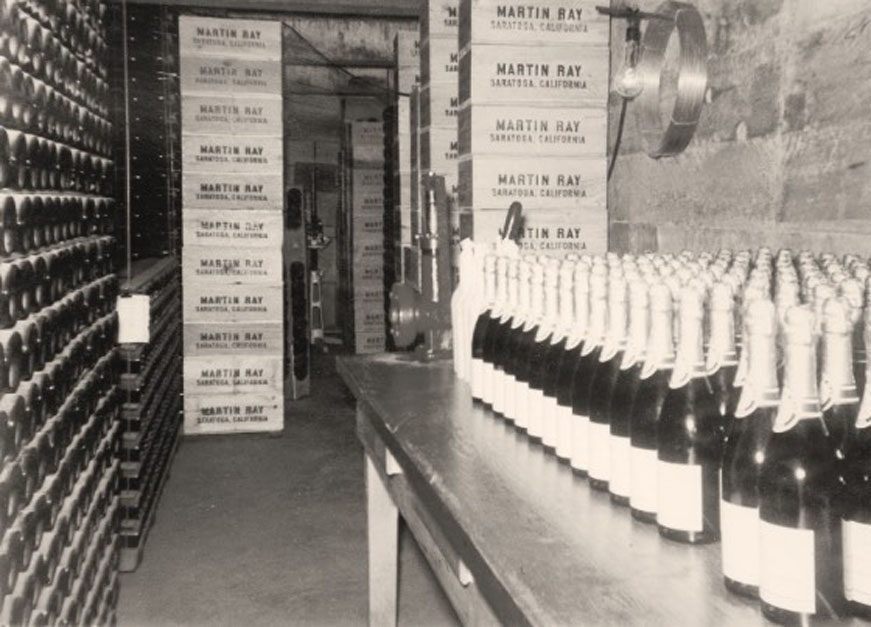 Today, Courtney and his winemaking team devote themselves to Martin Ray's original ideology of making
Workplace safety has also been a strong focus for Martin Ray Winery. "Our cellar and bottling crews work close to one another and are basically 'family'. We've had to instigate new safety measures, shift work schedules, and limit contact with our outside vendors. Luckily, Governor Newsom deemed our business essential so we were allowed to continue operating. I always knew that wine was essential!"

"There have always been challenges in the wine business because we're so closely tied to agriculture, and Mother Nature always has the last laugh. Fires, frost, rain, temperature variation, and pests can pretty much ruin a vintage and it seems like these events are becoming more commonplace. But, last year has been incredibly challenging with the pandemic, fi res, and our political situation. History has proven that these events will pass and that we need to keep focused on the positive," shares Benham.
What's your WHY?
"My passion for the business and the challenge of growing revenues and profitability in the most dynamic of times. Also, I need to do my small part to make sure that we can build on our great team, strong distribution network, and consumer franchise. I don't want to say this too loudly, but we're having one of our best years ever."