We're pleased to provide you with insights like these from Boston Private. Boston Private is now an SVB company. Together we're well positioned to offer you the service, understanding, guidance and solutions to help you discover opportunities and build wealth – now and in the future.
This different twist on homemade bread comes from Kate Goodson, Brewery Assistant at Castle Island Brewing Co. In addition to brewing, Kate is an avid farmer and baker, and came up with this recipe to upcycle spent grain from the brewing process. For even more malt flavor, use fresh crushed brewer's grain (available at homebrew shops and many online retailers) in place of spent grain.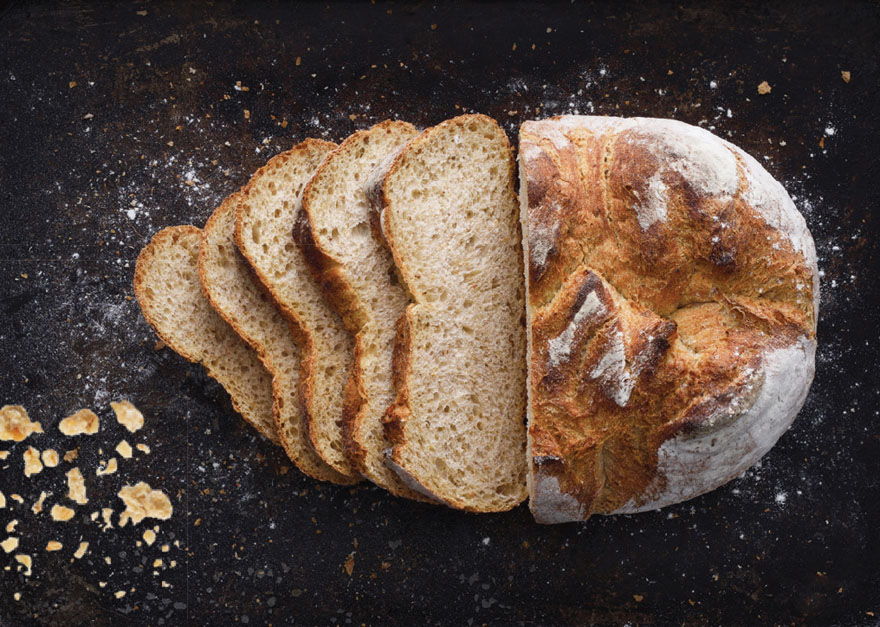 Ingredients
3 cups unbleached white flour (or preferred type of flour).

1/4 tsp Baker's Dry Yeast.
1/4 tsp salt.
1 1/2 cups room-temperature water (avoid hot water which can harm the yeast).
1 1/2 cups spent grain (or fresh crushed brewers grain).
Fresh thyme.
Fresh rosemary.
Splash of your favorite Castle Island beer.
Directions
Mix together flour, dry yeast, salt, grain, water, and splash of beer in a big mixing bowl.

Mix the ingredients together with a spoon (or stand mixer, if available) and cover your bowl with saran wrap. Let the bowl rest on the counter for 3 hours to rise.
After the dough has risen, sprinkle a generous amount of flour on the counter and dump the dough onto it.
Preheat your oven to 450 degrees Fahrenheit.
Knead the dough, then form it into a football shape or a round, whichever you prefer. Make sure enough flour is covering the outside of the dough to prevent it from sticking to the pan/bowl. Sprinkle the top of the dough with the rosemary and thyme, or any other spices you enjoy.
Butter/grease a pan or metal/ceramic bowl and place the dough into the pan or bowl. Pop it in the oven at 450 degrees, set a timer for 30 minutes, and open up a beer!
After 30 minutes, open up the oven and check on your loaf. You're looking for a light, golden brown crust, so toast a little longer if it hasn't browned up yet. Once it's fully baked, let cool slightly on a wire rack, then top a thick slice of your masterpiece with salted butter and fresh fruit jam for a super satisfying snack. Cheers!
| | |
| --- | --- |
| | Castle Island is an award-winning brewery dedicated to the idea that beer should be inclusive, approachable, and amazing. You can find their beer throughout southern New England in cans and on draft, as well as at their brewery and taproom located in Norwood, MA. |