Bill Pay is available on your Digital Banking profile. Simply click the Bill Pay link to enroll and you will be able to send your first payment. If you have already enrolled in the service but are unsure how to send a bill payment, please follow the steps below:

Step 1: Select Bill Pay from the top navigation and enter the name of the person you want to send the payment to. After adding the name, click "Add".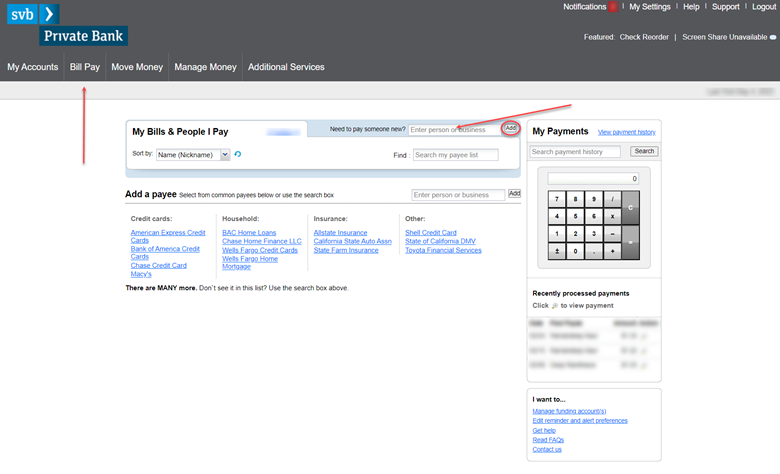 Step 2: Only the address field is mandatory for this section so be sure to enter a correct address for the person to whom you are sending the payment to. Once all the information is added, click "Add payee" at the bottom right.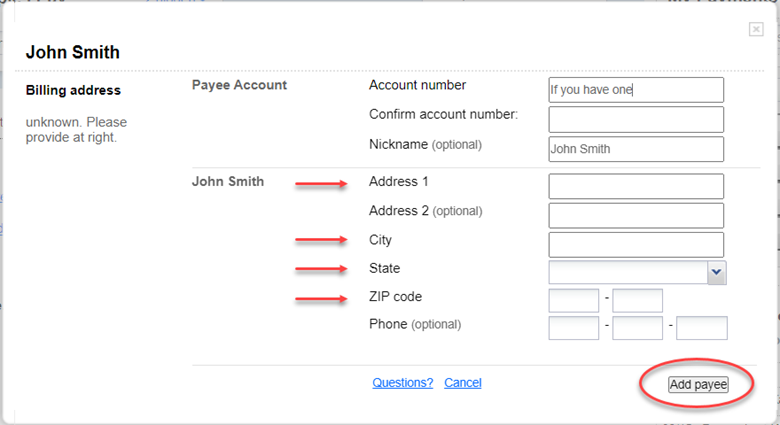 Step 3: The newly added payee will be displayed as a list item. Repeat steps 1 & 2 for adding additional payees and all will be displayed as line items in the list.





Step 4: Enter an amount for the payee you would like to send a payment to. You may also change the "from" account here (if you have more than one account) and add a memo/note for the payee who will be receiving the check.





Step: 5: The earliest Send on date will be auto-selected along with the Deliver by date for when the payment check will reach the payee address. However, if you would like to future date the payment then select a future Send On date (note the deliver by date as well).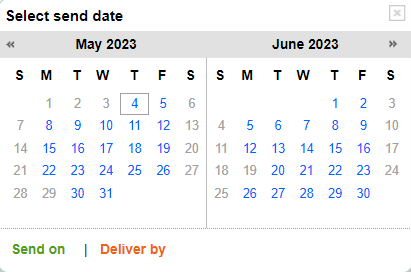 Step 6: Once an amount and Send On date is added, you can click "Pay" to schedule the payment. The payment will be processed via a mailed check and will be delivered within 5 business days.