Foreign Exchange Rate Widget
A new widget is available for Corporate Users to quickly calculate FX rates directly from the Home Screen. The widget appears on the right rail for users who are entitled to International Wires.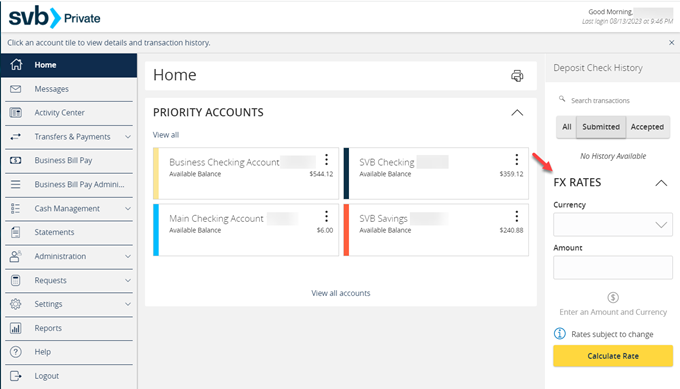 Using the Widget
FX rates change daily and are loaded into Digital Banking every business day. To calculate a rate, select the appropriate currency from the dropdown menu.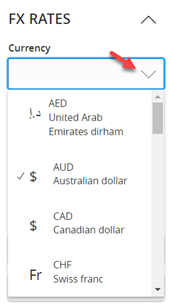 Enter the amount of the foreign currency in the Amount field and then click on "Calculate Rate". The corresponding USD amount will appear in the widget.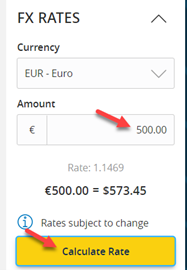 Start an international wire directly from the widget by clicking on "Start Wire Payment".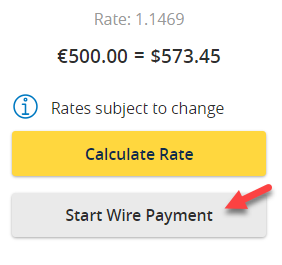 The currency will propagate into the wire form.



Click on the down arrow to collapse the widget.



Maintaining Widgets on the Home Screen
Widgets can be enabled/disabled on the Home Screen by navigating to "Settings" on the main menu and selecting "Home Page Preferences".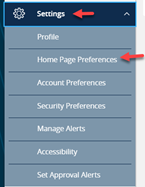 Select preferred widgets to be displayed on the Home Screen.