Register to receive alerts when a payment is awaiting your approval
---
This feature applies to the Corporate and Business Editions of Digital Banking
---
If you have approval entitlements for payments, you can register your preferred method of contact when a payment is drafted and ready for your approval. This will allow the payment drafter to select you from a list of approval contacts to notify.
Step 1 - Click on the Settings option in the menu and choose "Set Approval Alerts"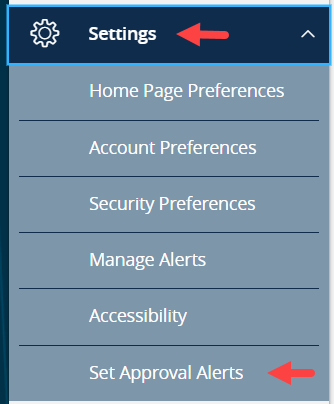 Step 2 - Select "Add Email"
Note: you do not need to create an Authorization Code as the screen suggests.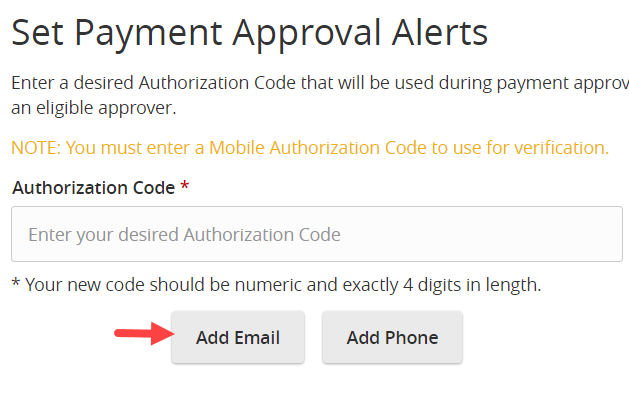 Step 3 - Enter in your email address and click "Save". Your email address will populate on the screen.

Step 4 - Then select the applicable payment types you wish to be eligible to receive alerts for and click "Submit"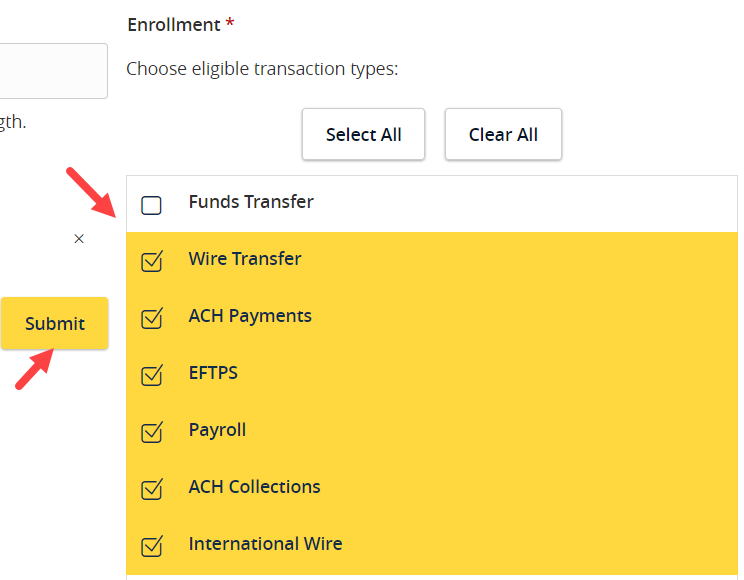 When the initiator creates a payment, the approver will appear in the drop down to select for an alert.