This feature is only available in Corporate Edition of Digital Banking.
Select the 'Transfers & Payments' menu and then select 'Payments & Wires'.
Select 'Create Template' and the desired payment type
Designate a 'Template Name'.
Select an 'SEC Code'.
Select a 'Subsidiary'.
Select an offset 'Account'.
Click the link below 'Template Access Rights'.
Select the User Role(s) who should have access to the template.
NOTE: A User Role will appear as greyed out if the feature allowing access to all templates is enabled. This overrides the ability to remove template access from the corresponding User Role.


Click the '+Add multiple recipients' link to add multiple recipients to the template.



Select the desired recipients and click the 'Add' button when done.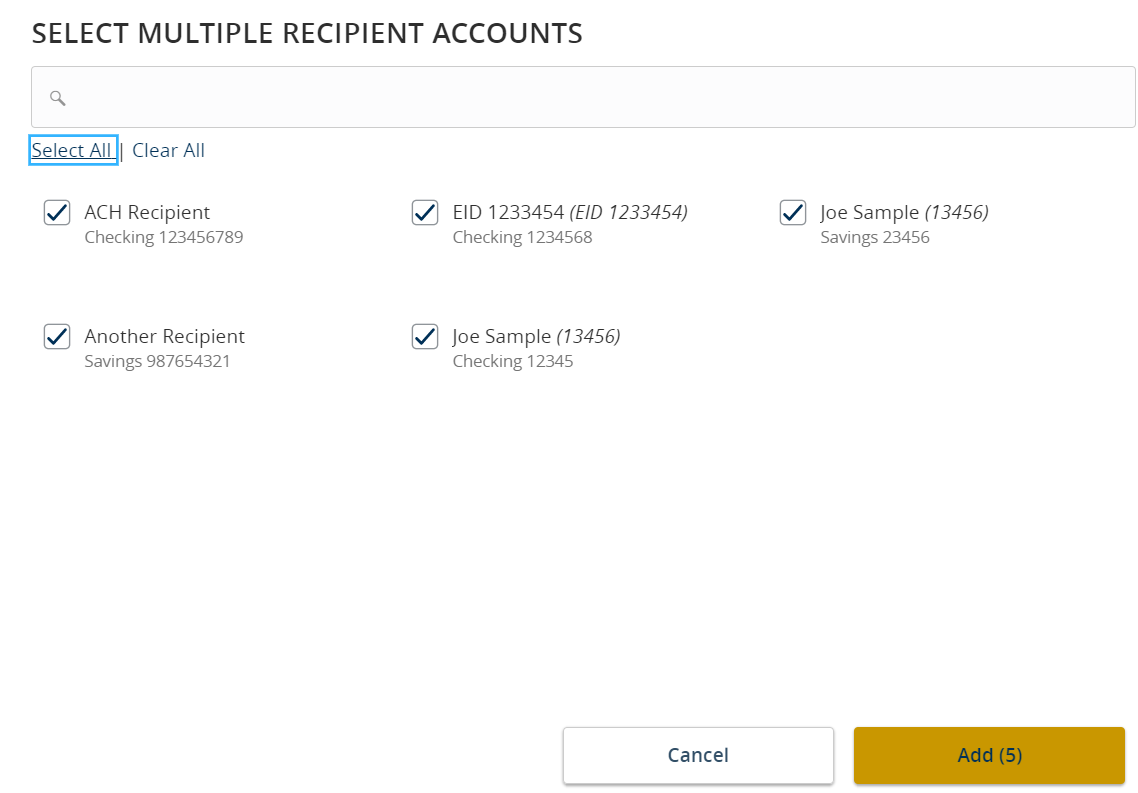 Enter a dollar amount for each linked recipient.

NOTE: The amount may be left as $0.00 if the amount will differ from file to file.

Review the information on the screen for accuracy and then select 'Save'.