The Positive Pay Widget has been added to Digital Banking for Positive Pay users to easily view and make exception decisions from the Home Page. The widget is presented on the right side rail and displays the total number of exception items and total dollar amount at the bottom. Use the arrows to page through the exceptions if there are more than four items.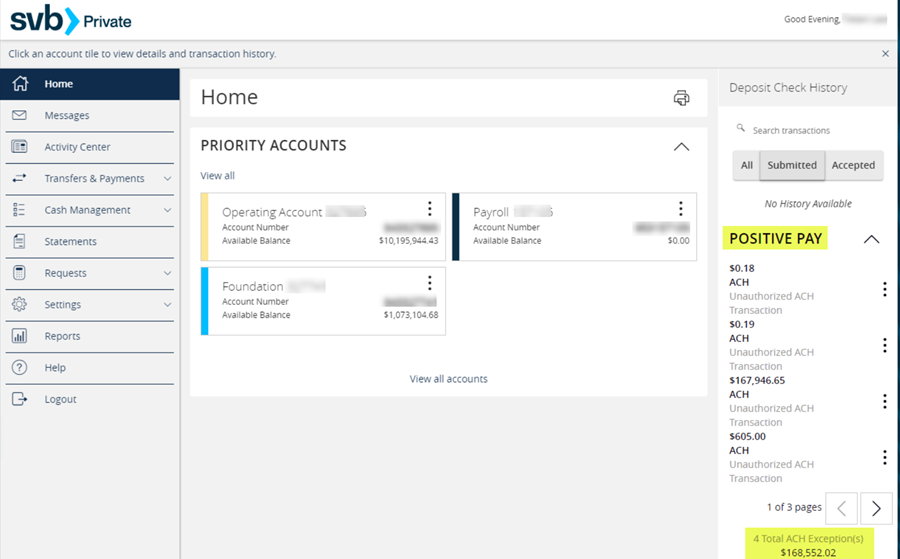 Select the three dots to display the options:
1 - Decide on Exceptions
2 - View Exception Details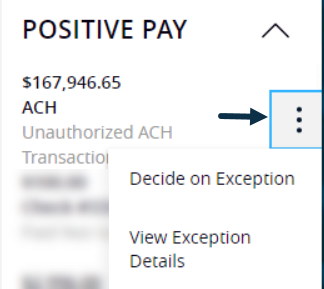 Deciding on Exceptions
Decide on Exception opens an option to:
1 - Pay
2 - Return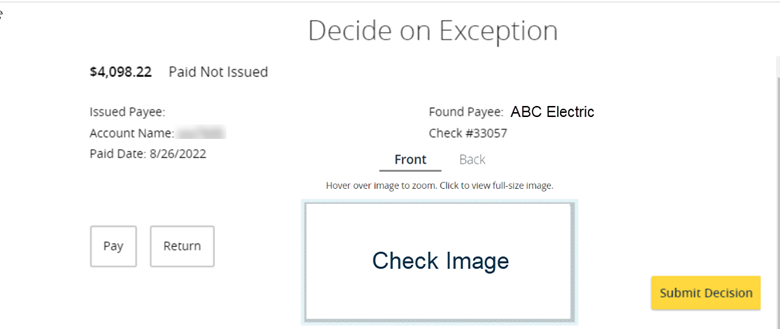 If either Pay or Return is selected, the option to Clear that decision appears. Clear will deselect the decision that was just clicked on. If you wish to pay the item then simply select Pay and then Submit Decision.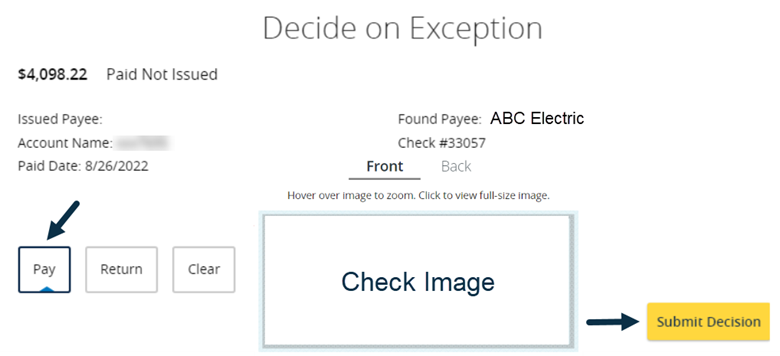 The system displays a confirmation that the exception was paid.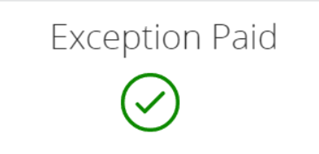 To return to the Digital Banking Home page after the decision is confirmed, click on:
1 - Close
2 - X in the upper right corner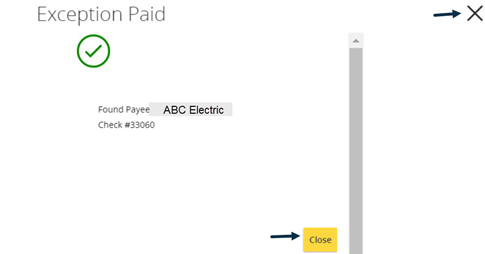 If the decision is to Return then a reason must be selected from the dropdown list.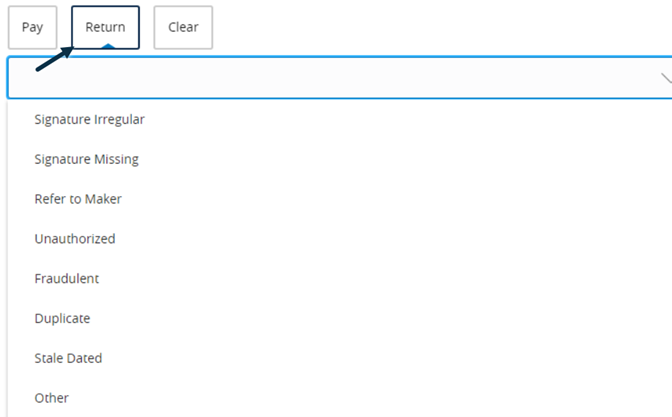 Select the appropriate return reason and then Submit Decision. The system will display a confirmation that the exception was returned.


Adding ACH Rules
If Pay is selected for an ACH exception, there is an option to add an ACH rule if you are entitled for that capability. Select +Add ACH Rule to open the rule box.




The options are prefilled with the transaction details but can be updated according to your needs. Editable fields are:
1 - SEC Code
2 - Transaction Type
3 - Company ID
4 - Max amount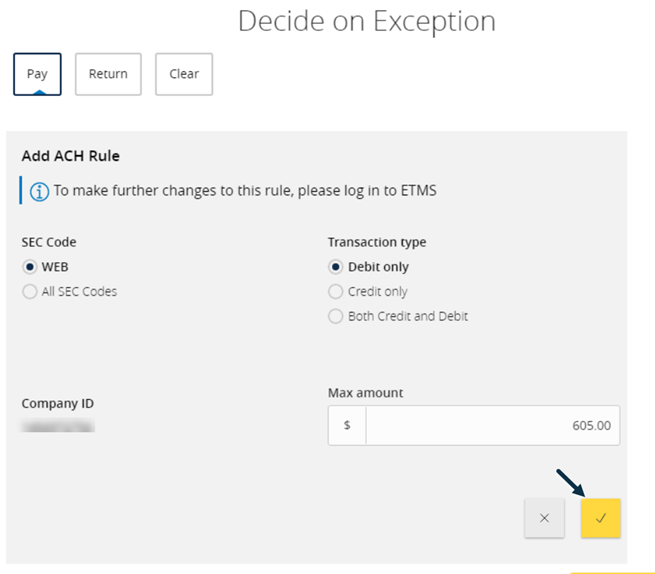 The system will display a confirmation when the rule has been added.



Viewing the Exception Details
Select View Exception Details to be directed to the Positive Pay screen within Digital Banking.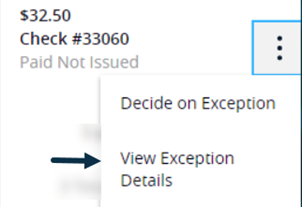 Depending on your entitlements, there are options to make exception decisions, add a single check or submit an issued check file. You can also Launch Advanced Options which will direct you to the Positive Pay home screen for more advanced search and reporting capabilities within Positive Pay.



Enabling/Disabling the Widget
Corporate users can enable/disable the Positive Pay widget by selecting Home Page Preferences under Settings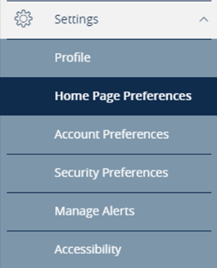 Select the Positive Pay option to enable or disable the widget.