Putting the Focus on Startup Success
---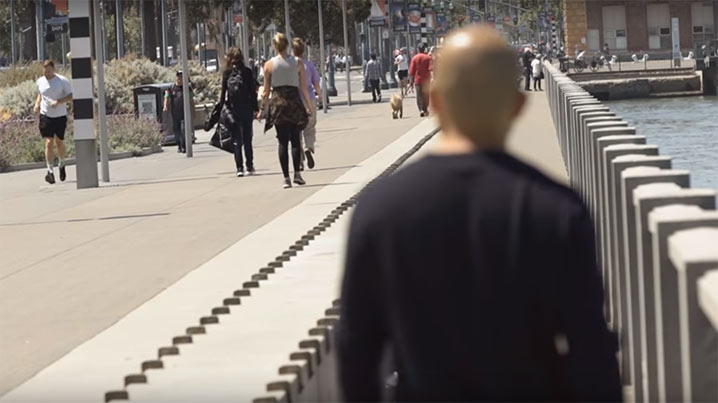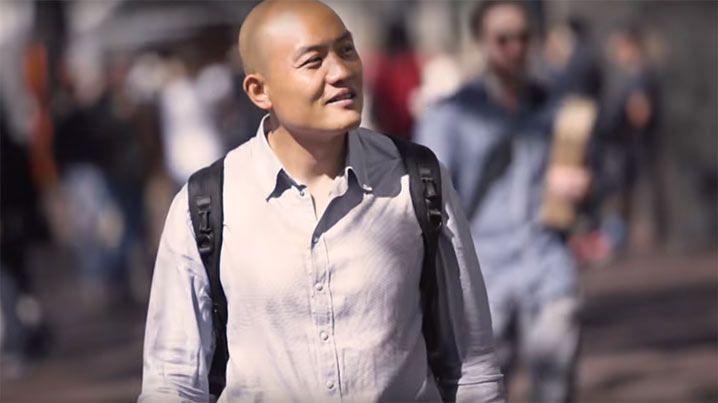 You've heard the advice, get out of the office to do your best thinking. Zheng Yu Huang did just that, and credits his trip to Myanmar with giving him the inspiration to launch a startup to connect people through visual storytelling.
In a time when anyone with a phone becomes an amateur photographer, Huang says that, in fact, "only a few people can tell a story with a picture." Huang founded and serves as CEO of ViewFind, a platform that curates high-quality visual stories, in video or still photography, and presents them in web and mobile formats.
The idea came to him while taking a river trip in Myanmar with a photojournalist. He saw the photojournalist photographing "ordinary people living extraordinary lives," he says. But recognizing how hard it is today for photojournalists to distribute even their most compelling work, he thought what can be done to "give a voice to these Myanmar people who don't have a voice?"
Thinking unconventionally
Sometimes the crazy-sounding ideas turn out to be the best ones, Huang says. "If it's real innovation, it has to be kind of crazy to start with." To turn his idea into a business, Huang draws more on passion and psychology than his extensive business background, a reversal of his earlier thinking. "I've heard, and now agree, that 30 percent of entrepreneurship is mechanics, 70 percent is psychology," he says.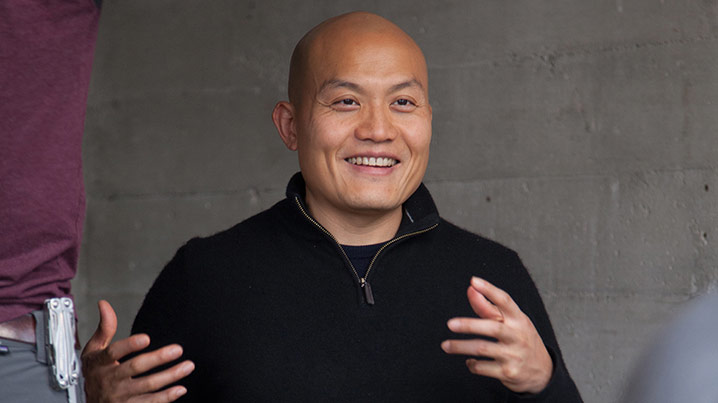 If it's real innovation, it has to be kind of crazy to start with.
– Zheng Yu Huang, CEO of ViewFind.
Huang is building ViewFind on the principle of content sharing with the goal of providing a platform for quality work. An editorial team reviews submitted material to ensure it meets the ViewFind's standards. If accepted, ViewFind helps the creators monetize and syndicate the work. In the future, all brands will have to be publishers, especially on social and mobile, publishers of high quality visual stories. A major revenue source is how ViewFind collaborates with businesses and non-profit organizations to produce original sponsored content.
Leading a creative content business requires living with a level of chaos. "Culture is formed through the clashing of personalities and differences," he says. And Huang must rely on a network of artists and investors to fuel the company. "Most of the great talent we have is because investors, advisors and friends made referrals or recommendations," he says.
Choosing a global bank
When looking for a bank for his new company, Huang chose Silicon Valley Bank. "They care about innovators; they're partners who serve up-and-coming entrepreneurs," he explains, offering special events for founders and access to collaborative work spaces.
Though ViewFind may be a small company now, it is important to Huang that SVB has offices in Europe and Asia. "They can grow with me," he says.

---
At Silicon Valley Bank, we have conversations every day with technology visionaries who are shaping the future.  We invited several clients on the frontlines to share their experiences and points of view on how to build a successful innovation company.
In this collection of stories, titled Next2 POV, you will hear about the vision, passion and sheer grit necessary to get going, and how building a trusted team of partners and advisors is a prerequisite for success.  Our goal is for these stories to give you insight and inspiration to move your big idea forward.