Startup founders are fearless romantics
---
When Shivani Siroya went to work for the U.N. Population Fund, launching a tech startup had not crossed her mind. But after conducting thousands of interviews with micro-entrepreneurs and small business owners across the globe, she realized that it was the only path for her because she wanted to solve a challenging problem.
Be fearless
Building a business, she says, is hardly easy, but the journey can be personally fulfilling if you're passionate about your mission. Her company, Tala, has developed a mobile-based credit scoring and lending app for financially underserved individuals, including small entrepreneurs, in emerging markets who find it difficult to access credit.
Reflecting on what drives successful entrepreneurs, Siroya says it helps to be "a fearless romantic. You have to just be willing to put yourself out there and know that you are going to get your heart broken."
The challenge that engaged Siroya, a former investment banker, was to increase credit access for those with no or little credit history. After studying the issue, she learned while these individuals may be creditworthy they often have no way to prove their financial wherewithal. She created her pilot credit scoring system to help traditional banks obtain the information they needed to evaluate the risk and borrowing capacity.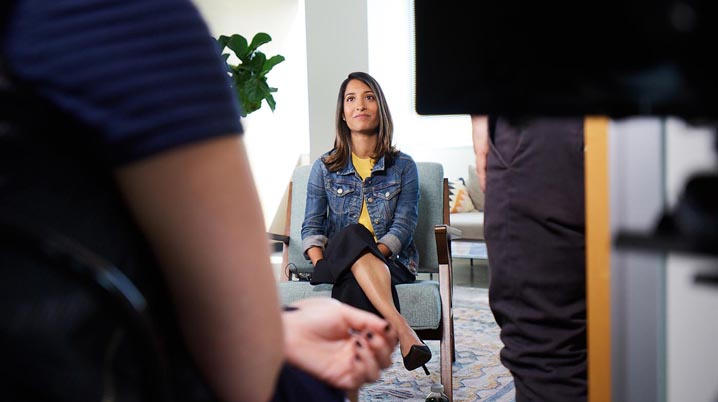 Be a fearless romantic. You have to just be willing to know that you are going to get your heart broken.
- Shivani Siroya, CEO and Founder of Tala
Be open to advice
"The more open you are, I think you will get really great advice," she says. During her travels, she dove in deep to understand the credit barriers. "I became a walking QuickBooks, going to people's homes, going to work with them to see the flows of capital in the system," she says. It was a young customer in Kenya who gave her the idea to turn her credit scoring and lending tool into a mobile app.
Among Tala customers are a pair of entrepreneurial-minded Kenyan college women. They used their first Tala loan to buy dresses in bulk at thrift stores and flea markets which they resell to students on campus. Now, says Siroya, not only do they have a successful business and savings, but also they have a credit history that allows them to borrow from a bank. They are thinking about starting their own fashion line.
Stay true to your values
Once Tala started to grow, Siroya faced new challenges as a first-time startup founder. She focused hard on keeping the company grounded in its original mission, she says. She also learned that hiring people who are aligned with the company's mission is as important as hiring for technical skillsets: "You want to make sure this is not just a job for them, that they have that spark. That's what is going to bind you in those hard times."
Choose a bank that helps you grow
Tala deposited its very first seed round in a Silicon Valley Bank account, and Siroya says SVB has been "incredibly supportive" and instrumental in her company's growth. When it comes to financing, evaluating new investors and connecting with other startups, SVB "has been very willing to help us."
LET'S GET STARTED
Are you an innovator seeking a banking partner to help you move your big idea forward? We offer financial services to companies in the technology, life science and healthcare and energy resource and innovation sectors.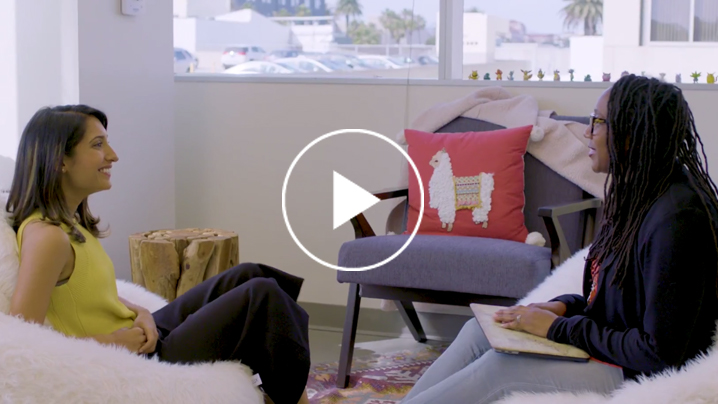 Find a mission that drives you
Shivani Siroya, CEO and founder of Tala, describes why she left investment banking to build a startup to help entrepreneurs in emerging countries.

Watch Video