Daily FX Update
---
SVB's Daily FX Update provides insight into the factors driving today's foreign exchange currency movements. Our FX Team is consistently ranked by Bloomberg as one of the best FX forecasters in the world for accuracy.
Currency pairs where SVB FX is currently ranked in Bloomberg's Top 10 World Ranking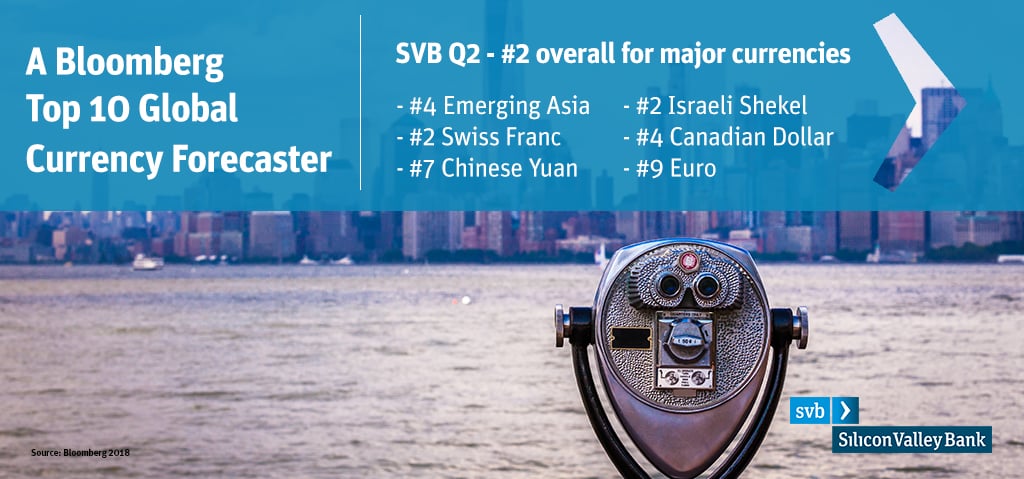 Searching...

Now Let's Get Started
---
See how SVB makes next happen now for entrepreneurs like you.