Diversity, Equity and Inclusion
We believe inclusion ignites innovation.
We embrace diverse perspectives and foster a culture of belonging
We are intentionally and strategically working for a world where every client and employee has the opportunity to bring their bold ideas to life. We also know that diverse perspectives and inclusive environments ignite new ideas to power innovation. That is why we're building a culture of belonging with a global workforce that celebrates greater dimensions of diversity and reflects the markets we strive to serve.

Learn more about our commitments and progress to date in the Diversity, Equity and Inclusion at SVB overview.
Creating a culture of inclusion
We promote inclusion through cultural awareness celebrations, employee advocacy networks, DEI trainings, employee surveys and focus groups, and professional development.
Setting goals & communicating progress
We set measurable goals and hold ourselves accountable. We report our workforce diversity metrics to our employees and board, and annually publish the data on our website.
Building equitable processes, policies & programs
We aim to create equity in hiring, performance management, benefits, supplier diversity, donations and volunteering.
Workforce diversity metrics
An inclusive workplace expands opportunities for everyone. SVB benefits from a diverse workforce and we aim to continue to increase diverse representation at all levels of the company.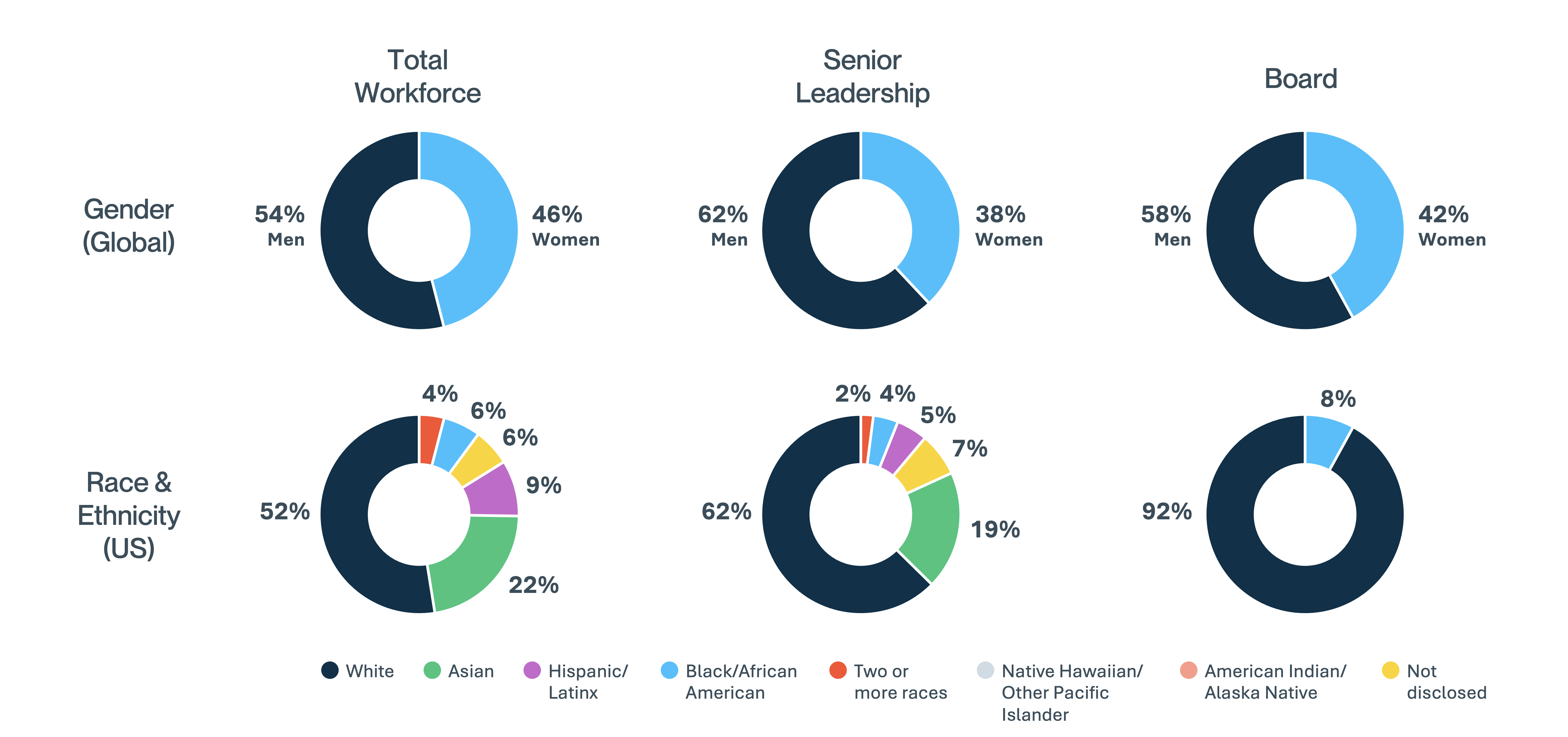 Workforce and senior leadership data is as of December 31, 2022. Board member data is as of September 14, 2022. To align with government reporting requirements, the data uses gender categories of male and female. SVB recognizes that this does not reflect all genders including people identifying as trans and non-binary. We report racial demographic metrics using categories defined by the US Equal Employment Opportunity Commission. Race and ethnicity figures represent U.S. employees only, as regulatory requirements governing data collection and privacy preclude comprehensive data collection in our international offices. We are exploring how we can effectively track and share data on our global workforce. Categories with less than 1% representation do not appear in the graphs. "Not disclosed" represents individuals who did not choose to disclose gender, race and ethnicity data. "Senior leadership" includes our Executive Committee (including executive officers) and leaders from certain top levels of SVB's two highest bands of management.

See our 2021 EEO-1 report (US only)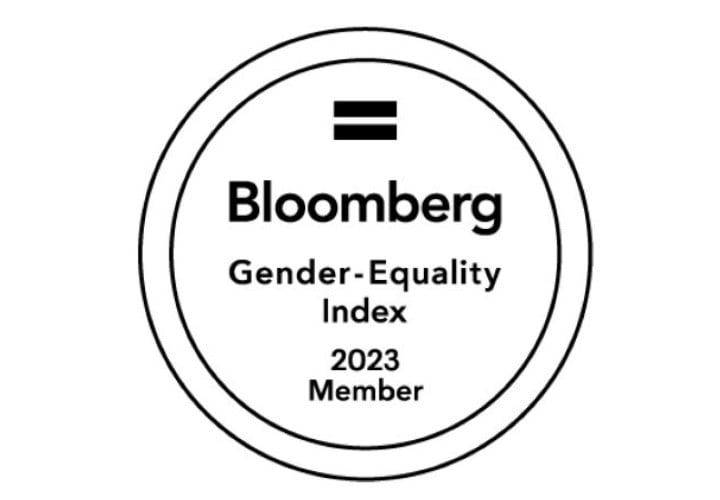 Gender equality
---
We are proud to be a member of the Bloomberg Gender-Equality Index, recognizing our continued focus and progress toward gender diversity and equality. The reference index measures gender equality across five pillars: female leadership and talent pipeline, equal pay and gender pay parity, inclusive culture, sexual harassment policies and pro-women brand.

We continue to evaluate our process to advance gender parity in SVB leadership roles and ensure fair pay. We publish a Gender Pay Gap Report for our UK office annually.

Learn more
Equal employment opportunity
---
Silicon Valley Bank is strongly committed to the values and policy of equal employment opportunity across our employment practices. Throughout our business, we strive to build a diverse workforce without regard to sex, race, color, age, national origin, religion, sexual orientation, disability status, pregnancy, gender identity, genetic information, veteran status or any other classification protected by federal, state, provincial or local law or ordinance.


This policy extends to all dealings with all applicants, interns, clients, visitors, volunteers, independent contractors, and providers of services or products to SVB. SVB is dedicated to expanding its commitments and investments to create a more diverse, equitable and inclusive company culture and innovation ecosystem.
Supplier diversity
---
SVB is dedicated to expanding our commitments and investments to create a more diverse, equitable and inclusive company culture and innovation ecosystem. This includes partnering to purchase goods and services from certified diverse enterprises owned by historically underrepresented groups, including minorities, women, veterans, people with disabilities and the LGBTQ+ community.


We are committed to our formal corporate Supplier Diversity program. By 2026, we will expand our corporate supplier annual spend with businesses owned by members of underserved communities to at least 8%.
SVB perspectives
SVB leaders regularly share their perspectives and insights on topics related to diversity, equity and inclusion.